Welcome to Warrior Fitness University! We are so excited to have you as a student! Here you will find health and wellness courses that will empower YOU to reclaim control over your life through an integrative and holistic approach to total wellness!

What our students are saying...
"These coaches, these women,
have changed my life
and helped me
to see that I matter.
My health matters."
- Amanda
Current Courses:
Check back often as we are frequently adding to our offerings!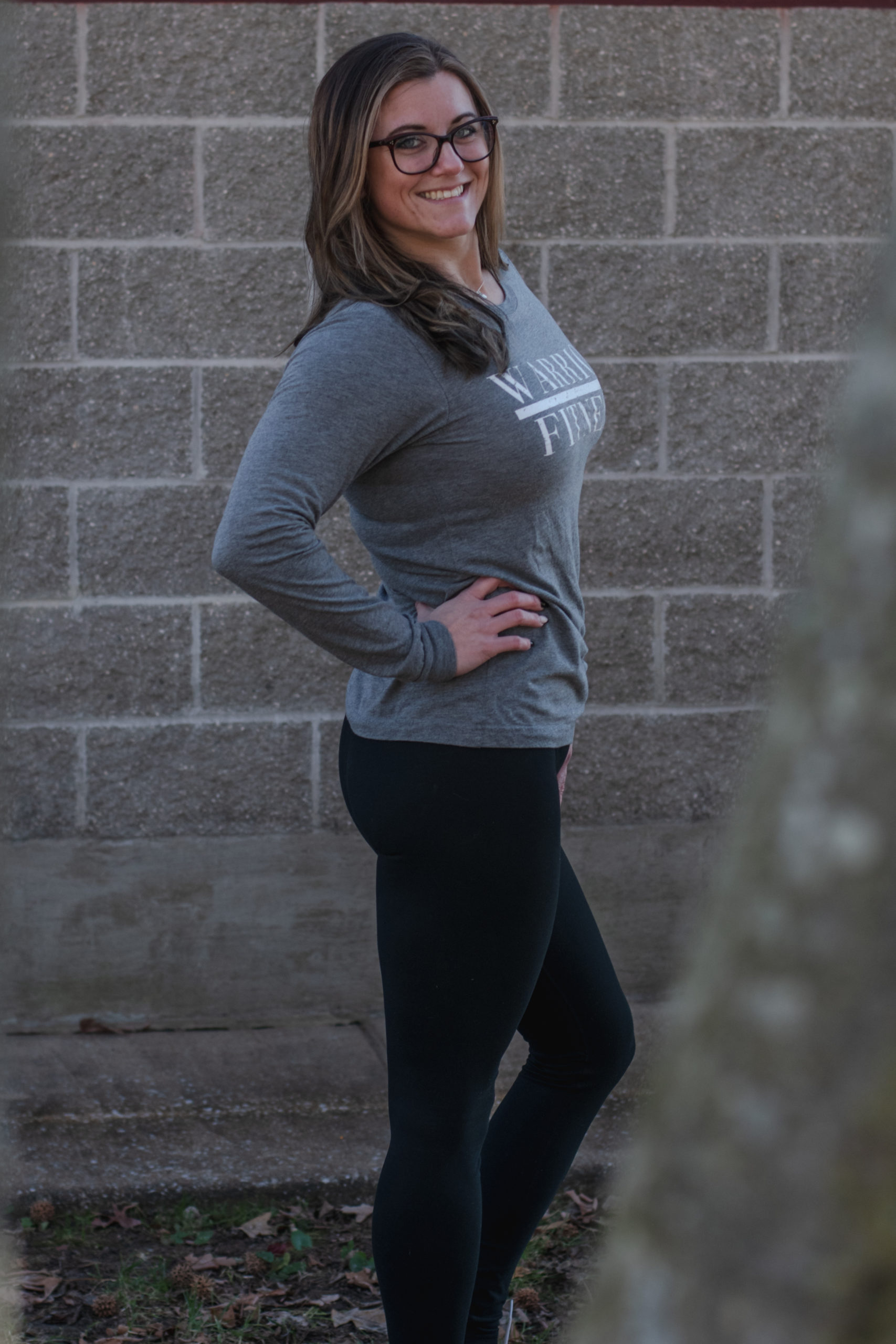 Coach Lexie is the mom of 1 daughter, twin sons, and a big fur baby. She had a really rough pregnancy with the boys that kept on after they were born and led to a few autoimmune diagnoses in 2016. That would be the year she decided to make some changes in order to live a better life and set an example for her kids.
Lexie joined Team Warrior Fitness as a client in 2017. She enrolled in 3 of the private challenges, leading as team captain for 2 of them. During her time as team captain, she fell in love with the process of helping others work towards their goals. With Stephanie's encouragement, Lexie enrolled in the NASM program at the end of 2018 and became certified in March of 2019.
A few months later, Lexie had the honor of becoming the first Warrior Fitness employee! It has been a privilege to bring her journey full circle, from client to coach, under the Warrior name and to be leading and representing a group of such amazing individuals. Lexie coaches for TWF, runs private Summer Group Challenge, educates in the TWF Facebook group, and is a monthly contributor to the weekly Warrior newsletter. You can follow her on Instagram @lexieloulifts and on Facebook @Lexie Baker.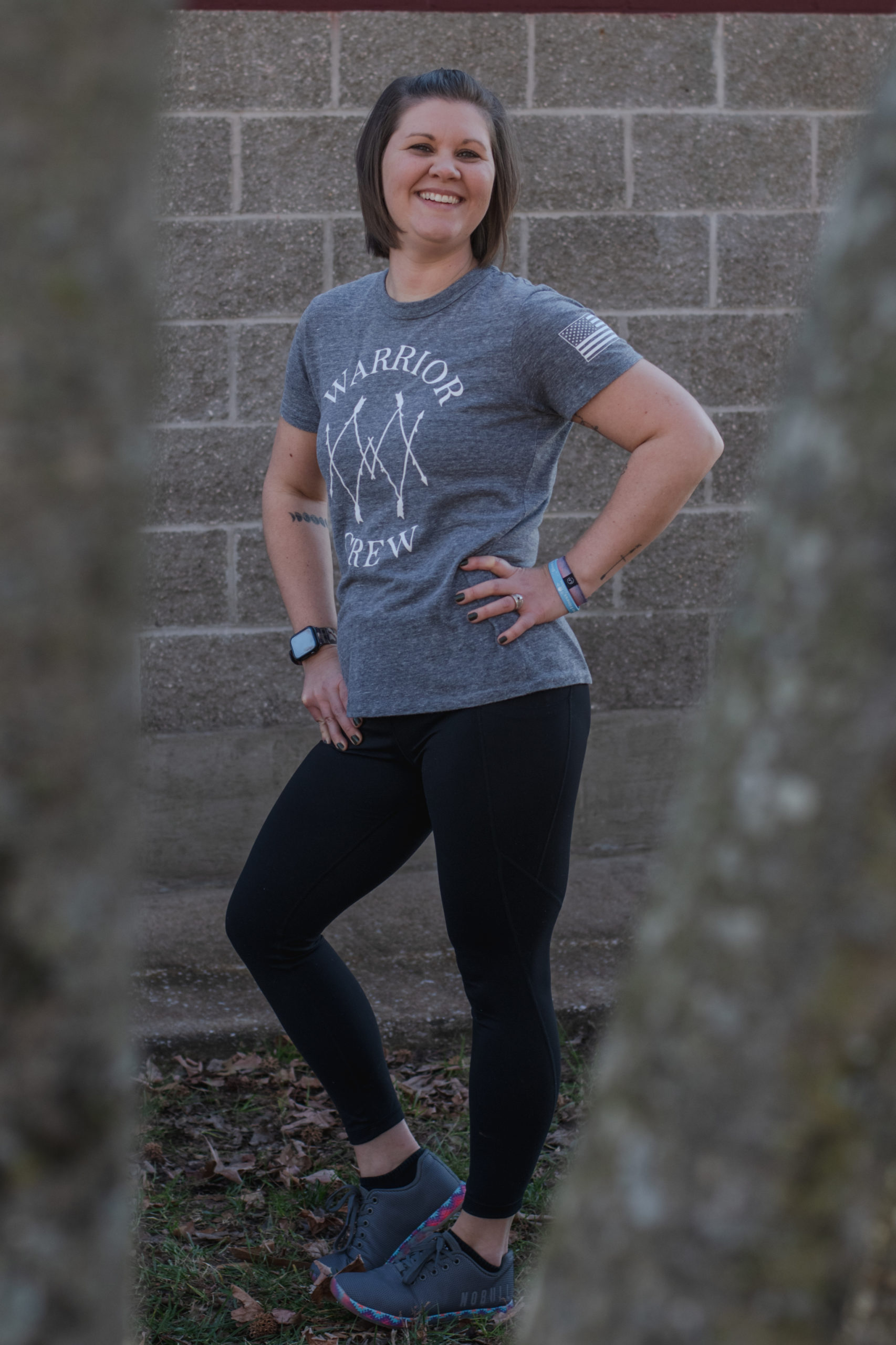 Jen received her Bachelor of Science degree in Health and Wellness, then went on to complete an ACE (American Council on Exercise) Health Coach certification with a specialization in weight management and is currently in progress of her personal training certification. She is a 500-hour Registered Yoga Teacher (RYT-500).
Jen currently resides in small town Jackson, Missouri with her husband, son, and two cats and dog, Winnie. Jen coaches quarterly for Team Warrior Fitness as well as educating within the TWF Facebook group, and contributes monthly to the weekly Warrior newsletter. You can follow her on Instagram @jennifermcquay and on Facebook @healthcoachjenmcquay.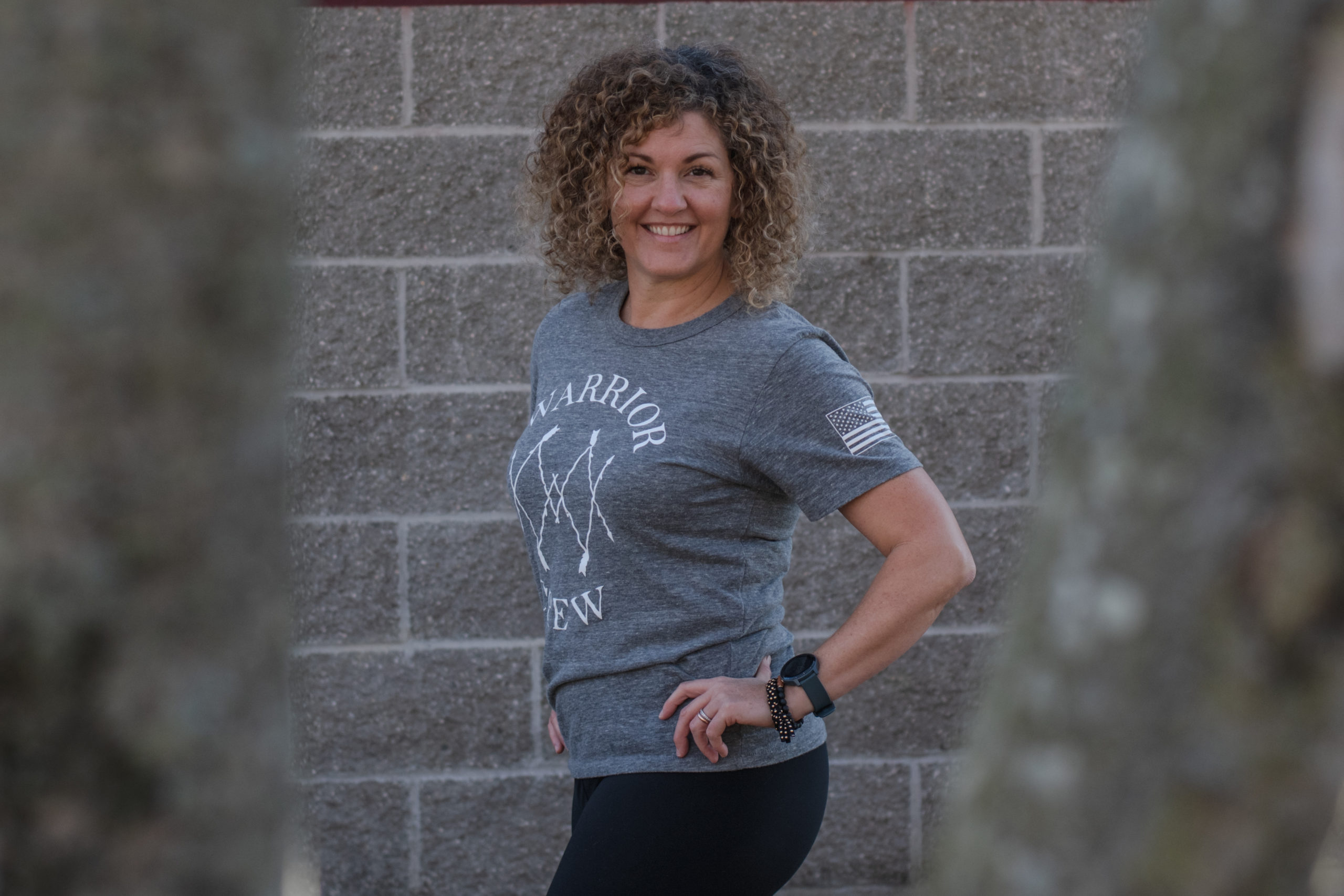 Rebecca has a passion for educating others on living a chemical-free lifestyle and believes that living a healthy lifestyle goes beyond the physical practice. Her quest to learn more about the effects of chemicals in the home began 11 years ago when she was pregnant with her first daughter. For the past five years, she has been helping others reduce the toxin load in their homes. She is a content creator for an online health and wellness community where she shares simple ways to ditch the chemicals in both the home and physical body.
Rebecca is married to her husband, Galen. They live outside of Atlanta, GA with their two girls, two cats, a dog, and a fish. They love getting outside, taking adventures, and appreciate game nights at home too. In her free time, you'll find Rebecca on her yoga mat. After falling in love with the practice, she has completed her 200-hour YTT and is excited to teach others about the connection of the mind, body, and breath.
Rebecca coaches quarterly Clean Living Courses, educates in the TWF Facebook group, contributes monthly to the Warrior newsletter, and runs a successful essential oils business. You can follow her on Instagram @flora.pine.wellness and Facebook @Rebecca McClelland.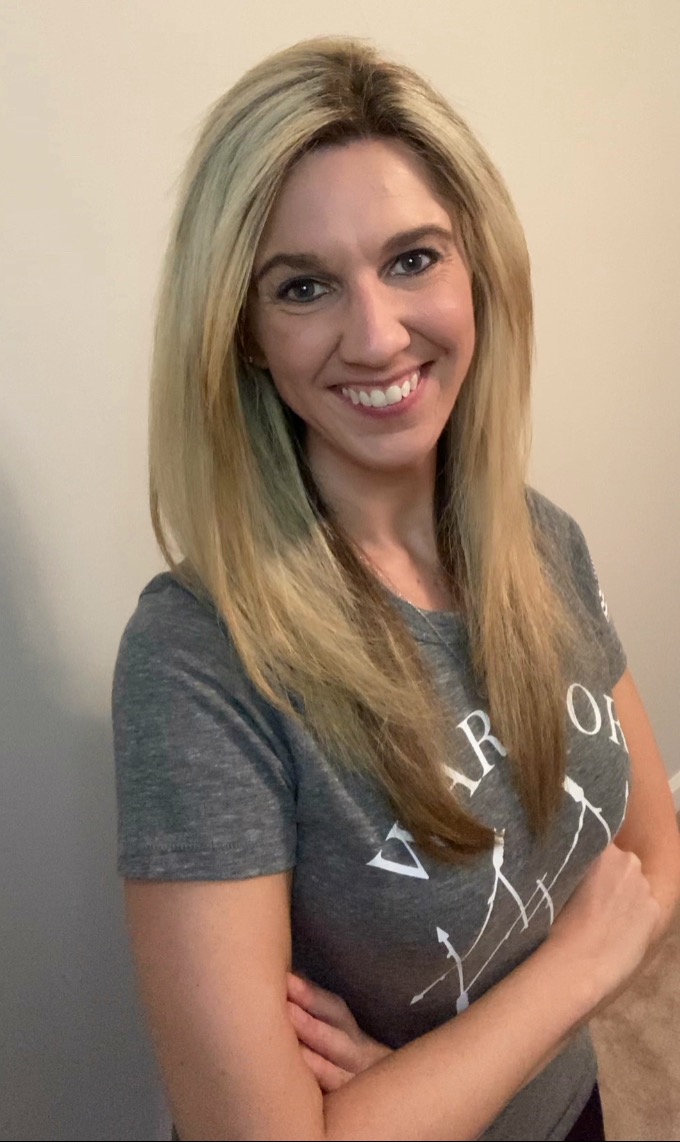 Dr. Michelle Oz (aka Dr. Michelle as most people call her) is a family and sports chiropractor with a passion for all things health and wellness. Michelle earned her Bachelor of Science degree in Human Biology with a specialization in health promotions from Michigan State University. After obtaining her undergraduate degree, she went on to earn her Doctor of Chiropractic degree from Life University. She has been in solo practice for over three years. Her passion for health came from her grandmother who is still thriving at almost 95 years old.
Michelle currently lives in the metro Atlanta area with her fiancé, Chris, and their dog Hazel. They love hiking, traveling, and creating fun memories together as a family. In addition to an active lifestyle, Michelle is diligently working towards her Functional Medicine Practitioner certification and looks forward to bringing more of that knowledge to Warrior Fitness. Michelle will be contributing to the TWF Facebook group, creating courses, and weekly posts to help you live your healthiest life. You can get in touch with her on instagram: @drmichelleoz.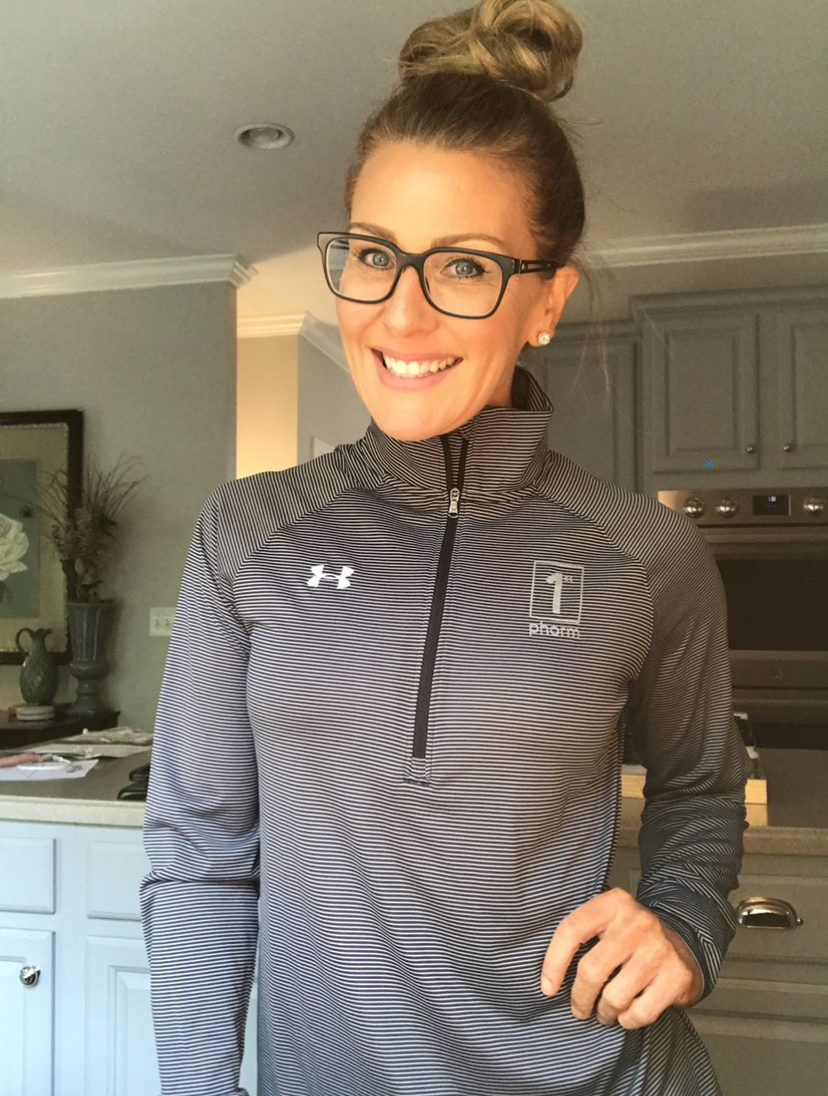 Stephanie Lawler is the CEO and owner of Warrior Fit, LLC, an online health and wellness company serving those who have a vested interest in becoming better versions of themselves. Stephanie is a NASM certified personal trainer with additional certifications and specializations in youth sports, nutrition, and behavior change. Stephanie is a graduate from the University of Georgia (BSEd) and Piedmont College (Masters of Teaching). She taught in the classroom for 20 years both in high school and college where she taught English, coached cheer, was a lead teacher, program director, and was a US Professor of the Year Finalist in 2015 and 2016.
Stephanie left the classroom in 2017 to pursue a new path in health and wellness as fitness had always been an important part of her life, but as a special needs mom, making herself and her health a priority was vital for her, her daughters, her family, and those she served. She chased her dreams of helping others in this same way by trading the formal classroom of writing and literature to an online space where she could educate others on the importance of health in mind, body, and spirit without complicated plans or fad diets.
Stephanie created an incredible Facebook Community of fellow "Warriors" and began coaching quarterly groups, 1-on-1 clients, and now into corporate wellness. She, along with her staff, continues to pour love, support, and education into the Facebook group, but has expanded into running challenges and courses along an integrative approach to wellness with topics ranging from yoga, goal and habit building, functional medicine, strength and conditioning, and nutrition. This approach allows Stephanie and her coaches to serve all ages, levels, goals, and areas of interest and need under the broad umbrella of health and wellness.
Stephanie resides in Georgia with her husband, 2 daughters, and 2 English bulldogs. You can follow her on IG @warriorfit1